NAMM Show 2015
All I remember are steaks, seafood, and smiles. NAMM stands for National Association of Music Merchants and its held in multiple places during different seasons. I attended Winter NAMM in Anaheim Ca. The NAMM show is always what you make it. I have had years where I swore I would never attend again. I spoke to a fellow bassist after the show and he decided he would start going every other year. This year was the best yet because I surrounded myself only with the people that I truly liked and either avoided or directly told the people that I didn't like to keep their distance. This just might be the secret to life! So many warm faces and smiles engulfed the MTD (Michael Tobias Design) booth and all of the players were either legendary or extraordinary musicians and people.
The booth was setup beautifully - everything was organized and the guitars were hanging in little aisles this time which I think made for a more pleasant viewing experience.
I was really excited to hear that Bartolini Pickups and Electronics had been acquired by a very passionate team of engineers - I use their electronics exclusively in all of my instruments that aren't locked up in storage. They really are the best you can use for a quality instrument. I stopped by the drum section a few times to checkout Gretsch (who has been acquired by DW) and was shocked to hear the news. At least DW isn't going to change the factory or production methods which is a huge relief to me. The original Gretsch factory should be a national monument as their drums are heard on nearly every straight ahead jazz recording up until the modern era and they're still used very widely to this day. As expected, visiting the drum maker's was like digressing back to the cro-magnon era with all of the bearded guys and gals banging on drums looking over their shoulder to see who would be the first to kick them off the set for violating the noise ordinance.
Each day ended with the usual visit to either Morton's Steakhouse, Whole Foods Market, or CPK to recharge for the next day of grazing. The grand finale was topped off with an all star performance by Jimmy Haslip, Virgil Donati, and Allan Holdsworth.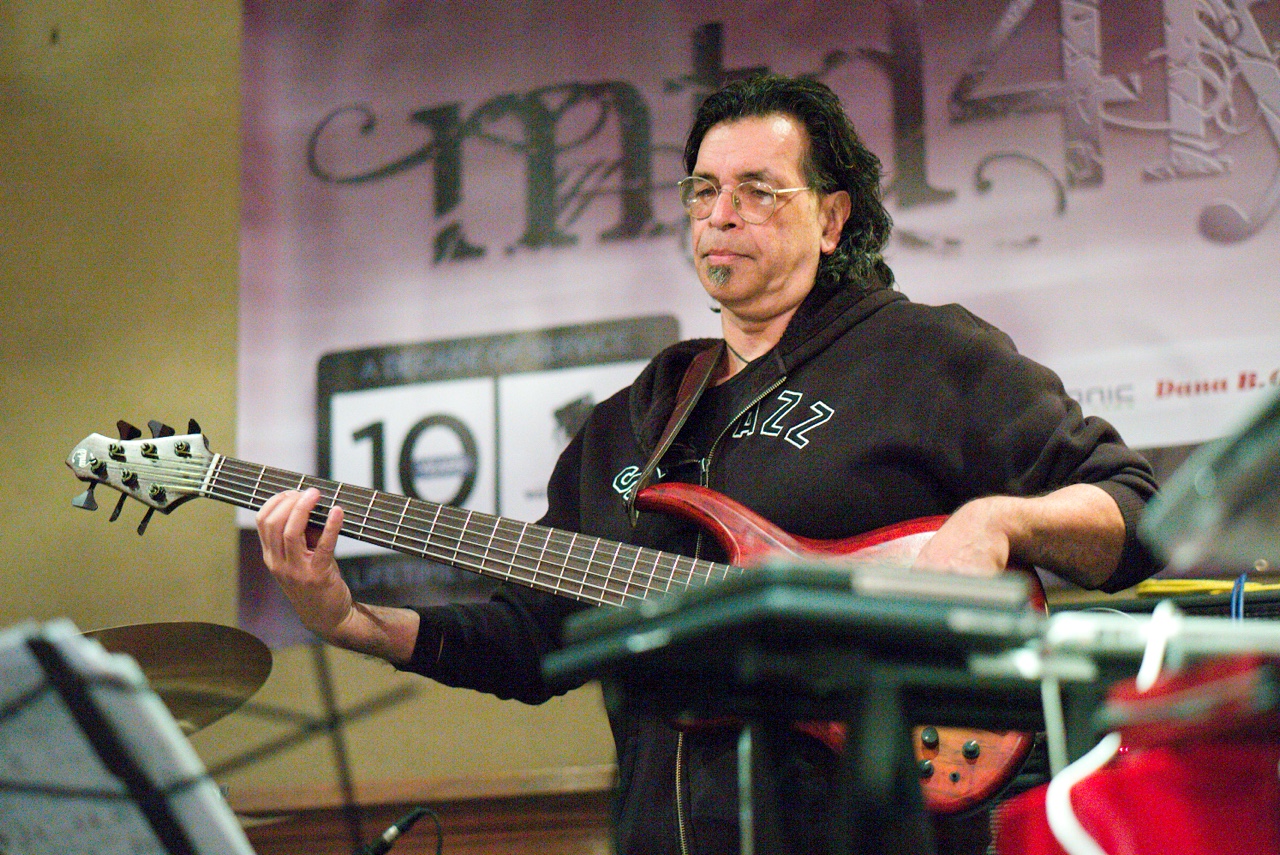 I've been watching, photographing, and filming Virgil for a while now and the man is crazy - he only gets better! He was in top form on his new DW kit (bye bye Pearl) and sounded spectacular. We chatted about his killer performance on "Fickle Funk" on Bunny Brunel's new album. The previous version was with Tom Breckline, Bunny, and Chick and although fantastic is a bit different from the magic that ensues on Bunny's latest rendition. I can finally say I'm looking forward to next years NAMM Show.